---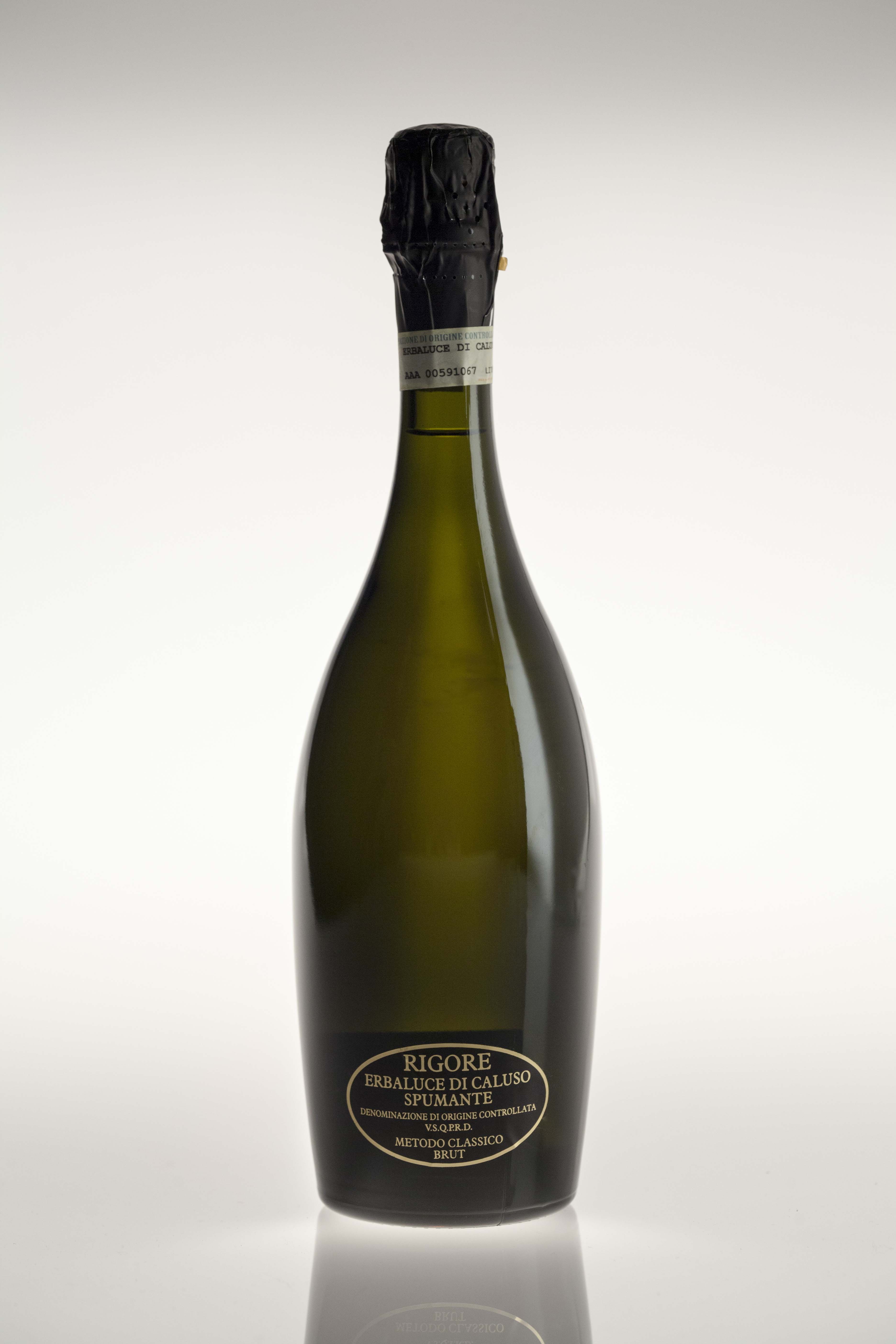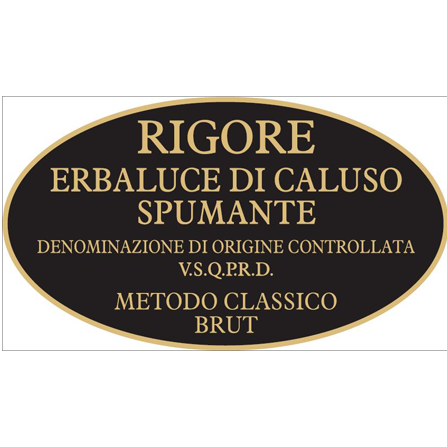 Description
White sparkling wine Classical Method, it is produced with Erbaluce grapes in pureness. It's the result of a long and careful winemaking. It's the product that best expresses love between man and his work. Each bottle has its own history, the elements that combine to produce it are many and not all tameable. It has a fine and persistent "perlage" and citrus aromas stand out to the nose. Taste is fresh, balanced with persistent notes of minerality. It's not only an aperitif wine, for its important structure we suggest it for the whole meal, and its absolutely special with haute cuisine dishes.
Erbaluce Di Caluso spumante - Classical Method - 36/48 months
When it came time to give a name to this wine we immediately thought to the way we made it: with so much "rigor"!
Wine variety: sparkling white wine – Classical Method
Grape variety: 100% Erbaluce di Caluso
Alcohol: 12°-13°
Rating: D.O.C.G / D.O.P. (Denominazione di Origine Controllata e Garantita/Protetta)
Ground: Morainic origins. Made of glacial sand with subordinated clay horizons containing nutrients, together with the presence of cobble-stones responsible for regulating soil temperatures throughout the year.
Grapevine: The native vine is called Erbaluce. (lit.trad. Herb of Light). It is grown on arbor called "pergola canavesana".
In the vineyards:
Dry and green pruning, ligature and grape harvest are done manually.
Processing: The production of this sparkling wine is made with a first fermentation in stainless steel tanks under controlled temperature. In contact with selected yeasts of refermentation for a period of at least 36/48 months.
Froth: light and evanescent
Perlage: fine and persistent
Colour:: Light yellow.
Fragrance: Delicate and fine
Palate: rich, dry, fresh, very characteristic
How to serve: in tulip glasses, opening at the moment, 8°-10° degree Celsius.
Best food matches and cuisine: we recommend it with raw fish and seafood, shellfish, vegetarian and fish friying. Suitable as an aperitif and troughout the whole meal.
Storage:. In a cool environment with constant temperatures not higher than 18-20 °C (66° F). A long lived classical method, it evolves for years maintaining fragrance and freshness