---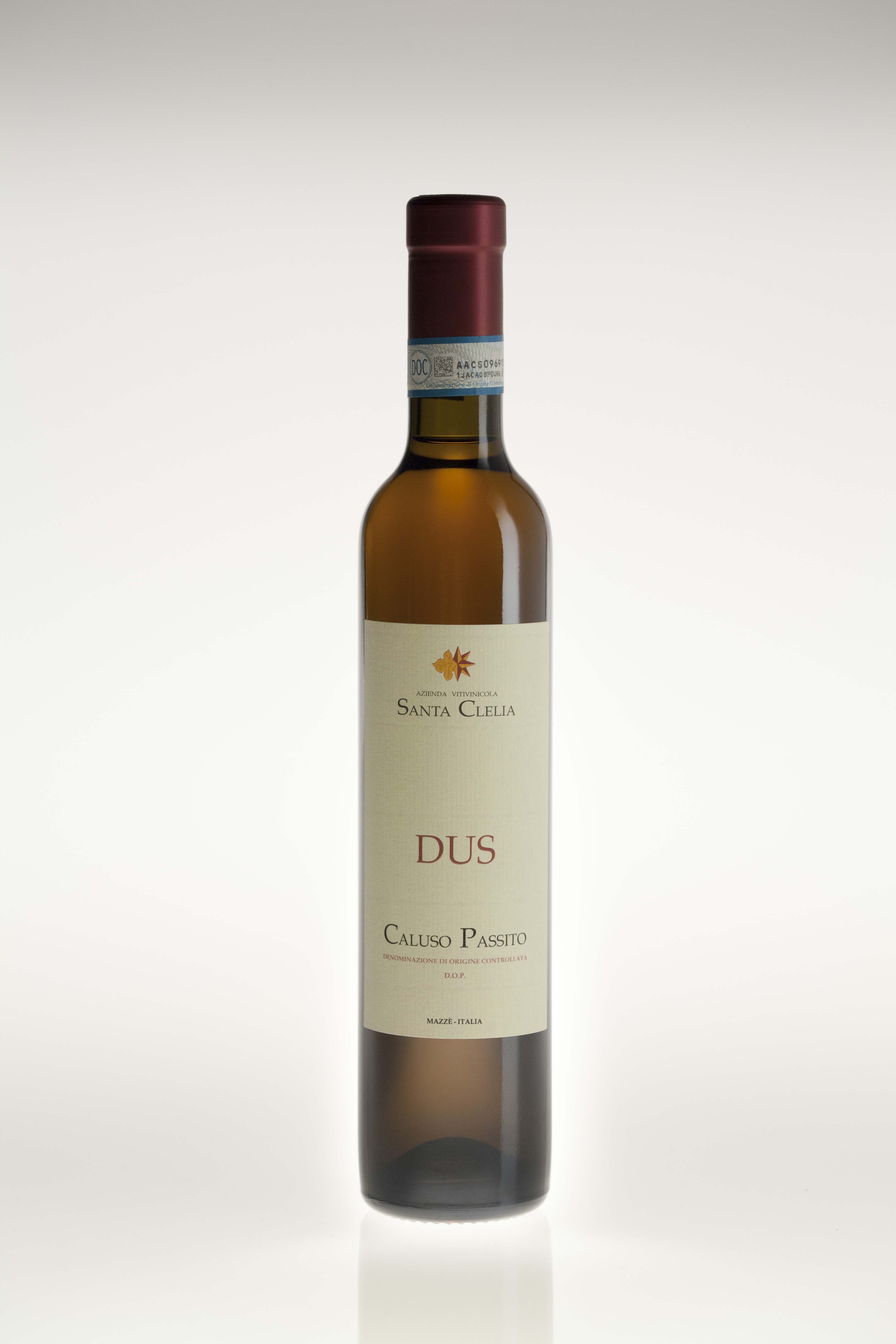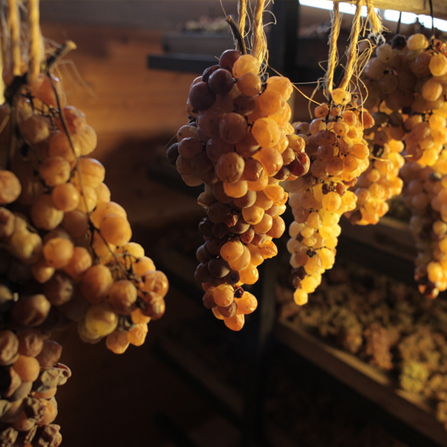 Description
It is produced in the best vintages exclusively from selected grapes which were naturally dried and aged in oak barrels for at least 4 years. The "Caluso Passito" DUS is an enchanting wine that has no fear of time passing. Opening 30/40 years old bottles is a unique emotion. It may be enjoyed daily at any time. You may try it as an aperitif or enjoy it with your dessert. The tradition matches it to dry pastries but Passito is even more exalted with strong flavor cheeses, natural blue cheeses or liver pâté. It has delicate and sweet taste with a moderate dry touch. It's the perfect wine to transform a lunch or a dinner into a special occasion
The word "Dus" in Piedmontese dialect means "sweet". In this case, the dialect merges with the acronym Da Uve Selezionate (From Selected Grapes)
Passito was born from a secular tradition and, in the name of this tradition, we continue to produce it in the same way and with the same passion.
Wine variety: sweet raisin white wine
Grape variety: 100% Erbaluce di Caluso
Alcohol: 14°-15°
Rating: D.O.C.G / D.O.P. (Denominazione di Origine Controllata e Garantita/Protetta)
Rating: D.O.C.G / D.O.P. (Denominazione di Origine Controllata e Garantita/Protetta)
Ground: Morainic origins. Made of glacial sand with subordinated clay horizons containing nutrients, together with the presence of cobble-stones responsible for regulating soil temperatures throughout the year.
Grapevine: The native vine is called Erbaluce. (lit.trad. Grass of Light). It is grown on arbor called "pergola canavesana".
In the vineyards:
Dry and green pruning, ligature and grape harvest are done manually.
Processing: best and healthier grapes are first carefully selected in the vineyards in September, then they are deployed indoor, onto hurdle shelves (within an aired environment) where they naturally dry ("Passitura") until March. During this time (6 months) the grapes are systematically checked to prevent mould growth. However, the so called "noble mould" (Botritis Cynerea) is allowed to develop and it happens usually during the middle of January. In March grapes are separated from their stems and then get carefully soft pressed. After the fermentation, when the wine reaches 14-15 percent in alcohol, it gets stored in oak barrels for at least 4 years. Only after this span of time this wine can be named "Caluso Passito".
Colour: from dark golden yellow, with light sunset orange highlights, to amber
Fragrance: Delicate, sweet and sunny aroma with tones of overripe fruits, apricots and figs.
Palate: Pleasant viscosity and tones of golden apple and tangerine, with a "fresh" finish. Sweet and harmonic, full and velvet like.
How to serve: in medium size glasses, opening at the moment, 16° degree Celsius. (59° F)
Best food matches and cuisine: At its best with ripe and/or tasty cheeses with honey (blue cheese, Roquefort, Gorgonzola), patès and "foie gras" and with dry and soft pastry at dessert
Storage:. In a cool environment with constant temperatures not higher than 18-20 °C (66° F). A really long aging wine. It can be aged for generations.